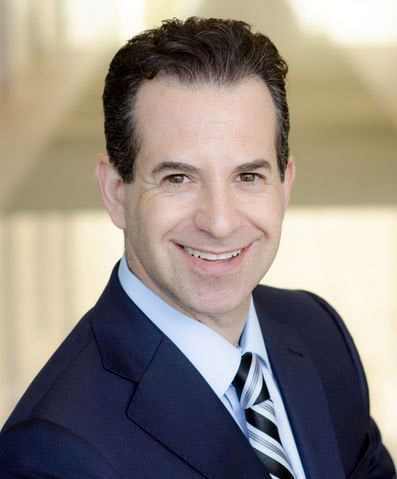 Robert A. Polisky
Attorney at Law
1801 Century Park East, 24th Floor
Los Angeles, CA 90067
Main: 310.405.0888
Toll Free: 888.959.3577
Fax: 310.405.0886
rpolisky@rphealthlaw.com
Download vCard

Robert is a health­care attorney with over 20 years of ex­pe­ri­ence prac­tic­ing health­care trans­ac­tion­al, health­care reg­u­la­to­ry, and general business law. Robert's practice focuses on the rep­re­sen­ta­tion of health­care providers and companies, including hospitals, medical groups, ac­count­able care or­ga­ni­za­tions, man­age­ment companies, billing companies, di­ag­nos­tic imaging centers, cancer treatment centers, surgery centers, lab­o­ra­to­ries, medical equipment lessors, health in­for­ma­tion tech­nol­o­gy companies, and others as­so­ci­at­ed with the health­care industry. Robert's legal ex­pe­ri­ence includes working for the federal gov­ern­ment, at health­care law firms, and in-house with a national health­care company.
During Robert's junior year in college, he interned in the Civil Division, Fraud Section of the U.S. Department of Justice (DOJ) in Washington, D.C., where he assisted FBI Special Agents, Assistant U.S. Attorneys, and the DOJ's attorneys in combating fraud per­pe­trat­ed against the United States. More than half of the matters Robert worked on at the DOJ involved health­care fraud, and it was through that ex­pe­ri­ence that Robert decided to practice health­care law.
Robert attended law school at the University of Illinois. While there, he served as Articles Editor of The Elder Law Journal and as Research Assistant to Professor Stephen F. Ross. During the summer between each year of law school, Robert worked in Washington, D.C. at the leading law firm in the country rep­re­sent­ing whistle­blow­ers in health­care and other fraud cases and at an in­ter­na­tion­al law firm.
After law school, Robert served as a law clerk for Hon. W. Harold Albritton, U.S. District Court Judge in Montgomery, Alabama. Robert managed half of Judge Albritton's docket and drafted judicial opinions.
Following his clerkship, Robert practiced health­care trans­ac­tion­al and reg­u­la­to­ry law for several years in Los Angeles at two boutique health­care law firms, rep­re­sent­ing a multitude of health­care providers, companies, and health plans.
Robert then spent over 8 years working in-house at Alliance HealthCare Services, Inc., a publicly traded company that provides advanced di­ag­nos­tic imaging, pro­fes­sion­al radiology, and radiation oncology services with op­er­a­tions in 46 states and Canada. First as Corporate Counsel and then as Vice President and Associate General Counsel, Robert assisted the General Counsel in managing Alliance's legal op­er­a­tions. Robert's ac­com­plish­ments at Alliance include:
Structuring, drafting, and ne­go­ti­at­ing Alliance's first in­ter­na­tion­al agreement to provide imaging services in Canada, nav­i­gat­ing customs, reg­u­la­to­ry, and tax issues
Structuring, drafting, and ne­go­ti­at­ing Alliance's first agreement to manage a hospital department
Preparing and im­ple­ment­ing documents to rein­vig­o­rate Alliance's corporate com­pli­ance program, including sales and marketing guidelines
Supervising the Contracts Department and Alliance's Privacy Official
Serving as a Board member of several af­fil­i­at­ed joint ventures and as a member of Alliance's com­pli­ance, risk man­age­ment, and cre­den­tial­ing committees
Robert also has served as a member of the Board of Directors of Health Care Executives of Southern California and of Cancer Support Community Los Angeles.
Seeking to fill the gap of high-quality, practical, business-oriented, and cost-effective health­care trans­ac­tion­al and reg­u­la­to­ry legal services, Robert opened the Law Offices of Robert A. Polisky in April 2012.
Robert has a Peer Review Rating™ of AV Preeminent®, the highest rating in Martindale-Hubbell's peer review rating system for legal ability and pro­fes­sion­al ethics. Robert also has been named a Southern California Super Lawyer for 2020–2022.